Obama's State of the Campaign speech.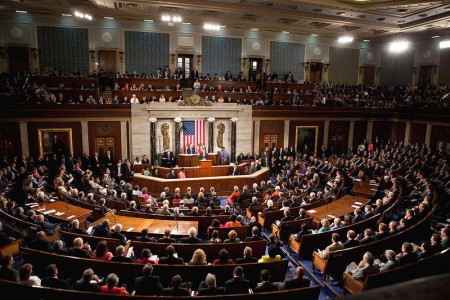 Click here to listen to the broadcast of You Tell Me on KTBB AM & FM, Friday, Sept. 9, 2011.
So now it's the American Jobs Act and $400 billion in money that we don't have to be thrown at fixing roads and bridges and job training for the unemployed. So said President Obama in a speech before a joint session of Congress last night.
After three years in office and most of a trillion dollars wasted already, the president proposes what amounts to "stimulus light" as an answer to persistently high unemployment and a flatline economy. Oh, and a backdoor tax increase for "millionaires and billionaires." He knows that the proposal has no chance in this Congress. But he doesn't care. The speech was a campaign kickoff event. When the Republicans rightly can the proposal, the president will campaign on their "obstructionism," using footage of the speech in his campaign commercials.
But let's pretend he's serious for a minute.
Can't you just see your $400 billion at work? Can't you picture in your mind the images of shirtless muscular men swinging sledge hammers and driving heavy equipment as they rebuild America's highways and buttress America's bridges – all  the while revitalizing the economy and reawakening belief in the American Dream?
I know, we didn't see any such images evoking the memory of Depression-era  Works Progress Administration workers come out of the first stimulus. And with nearly a trillion dollars gone one might even be tempted to ask, "How come we didn't fix any of this stuff back then?" But asking such a question might be seen as partisan and the president specifically called upon us to quit such carping and "pass this bill right away."
That means that you should ignore or just get over the fact, as we detailed in this space two weeks ago, that $20 million in stimulus money intended to insulate homes in Seattle has succeeded in weatherizing the entirety of three houses and employing just 14 people in a year and a half.
Nor, as we reported last week, should the fact that $535 million in stimulus money was incinerated by a now bankrupt company called Solyndra embolden you to question the president this time.
This time, using this $400 billion, it will be different. Or so the administration insists that you believe.
But don't believe it. Instead believe this.
None of what this administration has done or now proposes recognizes an indisputable economic fact. In order for the federal government to inject money into the economy it must first take the money out of the economy – either through taxation or borrowing. Raising taxes now would be suicidal. Doing so will only further cripple an already weak economy.
Further borrowing in light of an already crushing national debt is cosmicly irresponsible.
The president has made clear that though he lacks any appreciation of how a free economy works, he does understand demagoguery and class warfare. Thus we get speeches such as the one we suffered last night.
The president's rapidly fading chances at re-election can only be improved by a sharp recovery of the economy and a resulting rebound in hiring.
In order for that to happen, we don't need the government to do more, as in spend $400 billion – we need it to do less. The federal government needs to become dramatically less consequential in daily life. The regulatory burden must be lightened. The evil genie that is the EPA needs to go back in his bottle. The micro-management of the banks must stop. And America's world-beating oil and gas industry must be set free to produce the energy a growing economy cannot do without.
You heard no such proposals from the president last night and you never will.
The podium of the House of Representatives, fabulous campaign speech venue that it is, cannot overcome tired, discredited content.