Health care has never been the issue.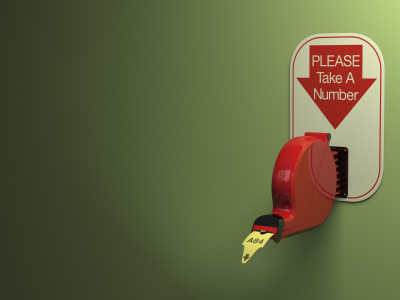 Click here to listen to the broadcast of You Tell Me on Friday, March 19, 2010.
As the dirge that is the health care debate drags on I would remind everyone that it's not about health care. When and where and for how much you get your cataracts removed or your hip replaced or your arterial stent put in is at best of only incidental concern to those who are pushing this toxic legislation.
Creation of a permanent left-of-center compact between government and you is the real concern and it is what drives the relentless push for legislation that is now overwhelmingly opposed by the American people.
Proponents of the health care bill understand that no matter how badly they tick you off, it will have been worth it. That's because they understand that at some point the government becomes so big that it doesn't matter who wins elections. When a program of this magnitude is enacted, it creates a further enlargement of what is already a staggeringly large bureaucracy. That bureaucracy will be staffed by people who are, by their very nature, left-of-center statists.
Oh, it's true that from time to time the people will get fed up and elect a conservative government. But because elections are for specific terms and government jobs are permanent, the statist bureaucracy will successfully resist all attempts at limitation or reform.
This will reduce future conservative presidents to the role of chair warmer.
Put simply, a president-for-now can never overcome a bureaucracy-for-life. As just one example, despite promises of elimination made on more than one occasion during election cycles, The Departments of Education and Energy, both created by the monumentally failed Carter presidency, live on despite the fact that neither department serves a useful function.
If this bill passes, health care will be the number one issue in all future elections. As the laws of economics assert themselves and the demand for health care outstrips supply, the resulting unhappiness of the electorate will result in American elections becoming an unending and never settled debate on "fixing" health care.
If you've grown weary of this topic during the past year, just wait. Imagine being locked in a room for the rest of your life listening to a never-ending replay of "I Got You Babe" and you can begin to understand the Groundhog Day-like experience that future American elections will become. Ask anyone who lives in Great Britain. We will never not talk about health care again.
Britain's National Health Service is the cautionary tale. The dependent mindset that began with the creation of the monstrosity that devours the majority of public spending in the U.K. has reduced the once mighty British Empire to little more than a museum – great for visiting but incapable of producing anything. There is today no industry — other than trading in money and stocks — in which Great Britain is a meaningful player. There have been conservative governments in Great Britain. But none, not even the mighty Maggie Thatcher, has ever been able to bend the British bureaucracy to his or her will. Newton's first law of motion always steps in. There is simply no force large enough to overcome the inertia that is intrinsic to a department of government once it reaches a certain critical mass.
We all have health insurance war stories – tales of endless hours on hold, mindless idiots on the phone and incomprehensible letters telling us that our perfectly legitimate claim has been denied. Take those tales and scale them up by several orders of magnitude and you have the future under Obama Care.
But when the  "health care system" under Obama Care is judged a total failure, as it surely will be, don't expect contrition from chastened liberals. It was never about health care. It's about government.
And by that measure, proponents of the health care bill will have succeeded beyond their wildest dreams.