What if the music on your FM radio goes away?
Pardon me for taking you backstage but I'm doing it for a reason.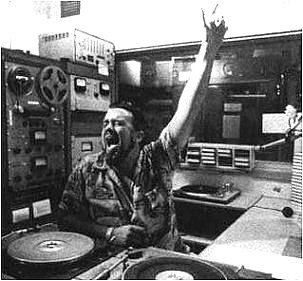 The radio industry and the record industry were born at the same time and nurtured in adjacent cribs. Being the siblings that they were, many decades ago, when both were in their concurrent adolescence, an accommodation was reached. Radio was in need of material to broadcast. The record companies needed to promote new artists and records.
And so, the recording industry made the decision that radio stations would not pay a performance royalty for playing records on the air. Their logic was simple and sound. Record producers were being adequately compensated for use of their copyrighted work by virtue of the promotion that a radio station provides in helping to sell records.
And thus did every icon of the music industry from Sinatra to Elvis to the Beatles to the Stones to Chicago to Three Dog Night become household names.
But that all may change.
Have you been in a record store lately? I haven't. For two reasons. First, record stores are hard to find. Name a pure record retailer here in Tyler. You can't
Records (I still call them records) are now sold either online, such as at Amazon, or in stores you don't normally associate with music retailing such as in the following example.
Paul McCartney recently produced a new album. That's not such big news. What's unusual is that he a.) didn't do it through a major record label like Sony Music or Capitol and, b.) he sold his music through an exclusive arrangement with Starbucks. The place where you pay $5.75 for eighty-nine cents worth of coffee.
Starbucks is now one of the largest players in the music retailing business. Just ask Michael Bublé.
And of course we have the other landscape-altering phenomenon in the music industry, namely the iPod. Apple has now sold over a hundred million iPods. And instead of coming up with $12 to $18 to buy a CD, you can now buy just the songs you want in your iPod for as little as 99 cents and you can do it in your underwear sitting at your computer.
Why are we talking about this?
Well, the recorded music industry doesn't think it really needs radio anymore. They believe that the internet, and file downloading and other alternate means of dissemination of music makes it such that exempting the radio industry from performance royalties is no longer justified.
After the first of the year, the Congress will take up debate on legislation that will, among other things, remove radio's exemption from paying royalties to record producers. The recording industry is asking for a royalty payment equal to 8.5% of revenue for stations that program music, such as my station down the hall 92.1 FM KDOK.
That changes the business model for music radio broadcasting such that many, many stations will likely stop playing music and begin programming something else.
So my question to you. If you could no longer hear recorded music on your FM radio, what would you want to hear instead? Or does the idea of music on the radio no longer being available or greatly limited in its availability bother you? Do you support the record industry in their quest to eliminate radio's royalty exemption?
Do you even care?
You Tell Me.