Exactly what about this choice is hard for you?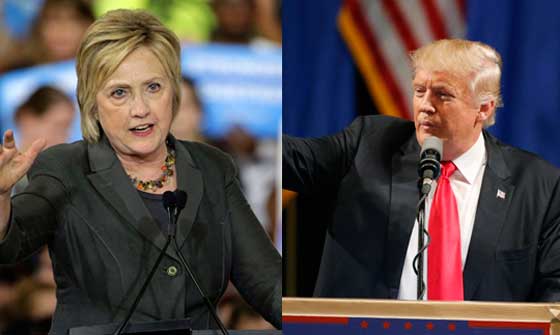 Listen To You Tell Me Texas Friday 6/24/16


Download
Throughout the primary season, good friends of mine who largely share my conservative beliefs were either dismissing even the possibility of Donald Trump being the nominee or were shaking their heads in scorn at the prospect.
"If Trump's the nominee, I'm voting 'None of the Above'," quipped a pal.
That was sometime shortly before or after New Year's. No, he wasn't my choice back then, either. But the grass has since turned green, the trees have all leafed out, it's hot outside, the Fourth of July is around the corner and Donald J. Trump is, despite all odds and all "expert" prediction, the Republican nominee for president.
If he wasn't my first choice in January, he's my only choice in June.
What I therefore cannot understand is why any Republican – blue blooded or red blooded – isn't fully on board with him. My 'None of the Above' pal is among those still holding out.
"You can't be serious,"  he said to me when I told him I was backing Trump. "The guy's a total buffoon."
"Have you been to his website and read his positions?" I asked.
"No."
"Well, do it some time," I said. "There's nothing there that you won't like."
"How do you know he'll keep any of those promises?" my friend asked.
"I don't. But I'm certain that Hillary Clinton will keep hers."
And that, friends, is the entire election boiled down to a single declarative sentence.
It's true that Trump is a bit of a mixed bag. There is scant usable evidence as to what kind of President of the United States he might make. Attempts to visualize a Trump presidency require heavy reliance on one's imagination.
RELATED: Mark Davis in the Dallas Morning News.
It is true that Trump's positions on a number of issues important to conservatives have been rather more fluid than some of us might like.
But Hillary Clinton is a known quantity and we know that she's awful. We have nearly three decades of evidence as to the shape, color and substance of a potential Hillary Clinton presidency and that evidence is terrifying.
From fiscal policy to foreign policy to debt, immigration, military readiness, fighting terror, minimum wage, public education, energy, banking and trade, we know that Hillary Clinton is frighteningly wrong on every one.
My pal says that Donald Trump will destroy the Republican Party. Perhaps so. But better to destroy a political party than to destroy a nation.
I actually believe that the chances of a very good Donald Trump presidency outweigh the chances of a disastrous one. But let's take my friend's argument at face value for a moment.
It reminds me of 2008 when Thomas Sowell was asked why he was supporting John McCain – whom he did not like – over Barack Obama. Said Sowell, "Because I prefer disaster to catastrophe."
"None of the Above" won't be on the ballot. The choice is Donald Trump or Hillary Clinton. Potential disaster or certain catastrophe.
How any nominal Republican could harbor even the tiniest little shred of ambivalence about such a choice defies understanding.