Our fathers had it right.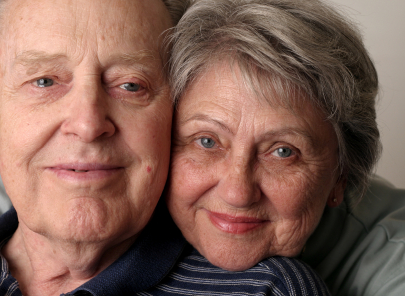 This month marks 20 years since I lost my dad. He was the best friend I ever had. We liked each other's company, we knew the punch lines to each other's jokes and we both preferred thick, chewy European beers.
In light of what's going on today, 20 years later, one of the things that stands out for me when I remember my dad was how amazingly self-sufficient he was. My father never made more than an average middle class income and yet he seemed to want for nothing. Part of that was attributable to the fact that he had appropriate material expectations. A comfortable, clean house in a neighborhood suitable for raising a child was sufficient. An ostentatious mansion intended to induce envy among his peers was not only not necessary, but would have offended his core sensibilities.
When my dad bought a car, he paid cash. He cared little what other people thought of it. Only when the cost of maintenance became imprudent relative to the value of the car did he get a new one.
When he wanted a workbench in the garage, he built one out of scrap lumber and used it for years as a workspace to maintain and improve our home.
If something broke, he first tried to fix it before buying a new one.
For most of my life, if he or any of his family went to the doctor, he wrote a check. When the cost of treatment exceeded what he could pay for on the spot, he had a straightforward conversation with the doctor and came to equitable terms, which he honored to the letter.
He set the temperature in his house to whatever suited him and paid the resulting bills.
Because he traveled in his car for a living, he had credit cards from Texaco, Gulf and Exxon. He never had a VISA, a MasterCard or an American Express account.
In the weeks following his death, I wrote a check to Texaco for about $60 and in so doing, satisfied the sum total of his indebtedness.
This is not to say that my dad's approach was perfect. He had entrepreneurial aspirations and, I believe, the requisite skills. His total aversion to debt stood in the way of those aspirations, however, and I think that as a result good dreams of his went to the grave with him.
But the self-sufficiency and the frugality that was born of hard experience in the Great Depression served him and millions of his Depression era/World War II era peers well.
One of the things I can tell you about my dad and his friends is that they wanted nothing from the government except to be left alone.
I say all of this as I try to imagine my father's reaction to the health care fiasco that is currently underway.
My dad, who at age 22 went off to stare down Hitler, would find the current debate on health care appalling.
He would correctly point out that the American economy has made ownership of an automobile almost universal and ownership of a home more available than it is in any other country in the world. The same economy can provide adequate, accessible health care.
When the War on Poverty under Lyndon Johnson was announced my dad's reaction was, "If you feed that line, it's gonna eat." This is not to say that he lacked compassion. But he believed that able-bodied people had no right to expect to be taken care of by others. Unless you suffer mental or physical incapacity, you provide for yourself with respect to food, clothing, shelter, transportation and health care.
The prosperity that we enjoy was built by my dad, my mom and the people of their generation. We are about to squander the last of that vast trove of wealth on the utterly preposterous idea that only a massive intrusion of the federal government can assure Americans of adequate health care.
Most of the problems that our health care system faces are the product of an overweening government that my dad instinctively distrusted.
What strikes me in all of this is the fact that if my dad and his peers were still running things, none of this idiocy would be happening.
I miss you, dad.