The useful Tea Party.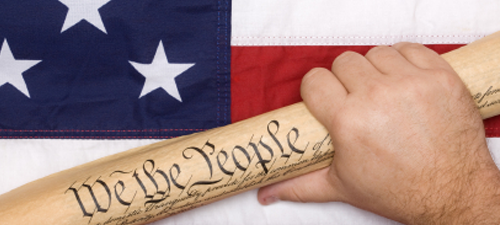 Apologists for the administration have zeroed in on the Tea Party as the villain in the recent downgrade of U.S. sovereign debt by Standard & Poor's. Calling S&P's action the "Tea Party Downgrade," they blame the tea partiers for bringing about the showdown in Congress, a process the administration characterized as "dysfunctional."
I don't think so. I think the Tea Party forced a useful debate exactly as the founders would have hoped. Our ruinous national debt is a product of the fact that too few creators of wealth are being called upon to support too many consumers of wealth.
The resulting gap leads to deficits that must be covered by unsustainable borrowing. Unless this imbalance is corrected, financial Armageddon looms.
Social Security's status quo cannot stand. Only by raising the retirement age and slowing automatic increases can it be made financially viable. So far, our political class has avoided such reforms. The same for Medicare. The same for endlessly extended unemployment benefits, lavish public employee retirements, easy access to food stamps, housing assistance etc. etc., etc.
To what degree are we going to ask a capitalist system to support a smorgasbord of socialized entitlements and how will it all be paid for? That's the question the Tea Partiers want answered.
Come to think of it, I'd love to know the answer to that myself.