Your doctor's massive pay cut.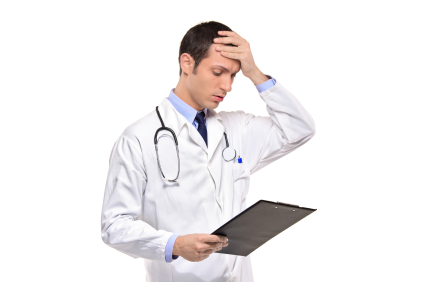 Last week, the Medicare Payment Advisory Commission, MPAC, yet another government panel that you probably didn't know existed, voted to impose massive payment reductions upon doctors who see patients under Medicare.
MPAC, established under Obamacare, exists to oversee cuts in Medicare and the panel's actions have the force of law. Sparing you the arcane details, suffice to say that taking into account very low inflation, which is by no means a sure thing, general practitioners will see their Medicare payments cut by a third over the next ten years. It's worse for specialists. Their payments will be cut by half.
What does this mean? Well, it's pretty simple. Stay healthy in your golden years or else. Even today, it's often very difficult to get a physician to take a new Medicare patient. When Medicare payments get slashed, many, if not most doctors, will refuse to see Medicare patients at all.
Once again, the government is meddling in the free market for goods and services and once again the results are disastrous. It's called the Affordable Care Act. But calling something affordable is meaningless if there is no one around to actually provide it.
Nancy Pelosi has enough money to be assured that a doctor will see her in her dotage. But people of limited means – the poor – about which Ms Pelosi spoke endlessly while cramming Obamacare down our throats? They'll take it on the chin – again.
Left to the devices of rich liberals the poor always take it on the chin.