Moynihan had it right.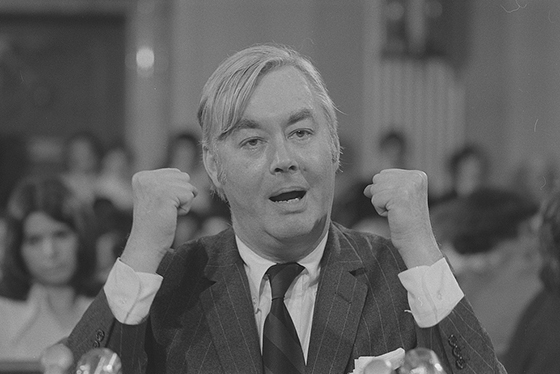 Listen To You Tell Me Texas Friday 2/13/15


Download
Fifty years ago, former New York Democratic senator Daniel Patrick Moynihan was working in the Johnson Administration as Assistant Secretary of Labor. In that role, he authored a report called, "The Negro Family: The Case for National Action." The report came to be called simply, "The Moynihan Report."
The report is worth remembering 50 years later for its prescience. Moynihan correctly stated that the increasing breakdown of the black family had profound negative implications for black economic success. Moynihan correctly worried that the welfare programs that would go on to become pillars of Lyndon Johnson's "Great Society" might exacerbate black family breakdown.
He worried that welfare programs would be an inadequate substitute for a nuclear family and could have the unintended consequence of perpetuating many of the very factors that bring about poverty.
His concerns were well-founded. As subsequent studies of the program called "Aid to Families With Dependent Children," (aka "welfare") would reveal, in millions of cases, a husband's income reduced welfare benefits paid to the mother by more than what the husband could earn. As a result, marriage was dis-incentivized. Women of child-bearing age were effectively paid to keep men out of the house.
We are now paying the price. Over 70 percent of black children born today are born to unwed mothers. That has had a profound impact on poverty rates, dropout rates, drug use, gang involvement and criminality.
The overwhelming majority of young black males who wind up in jail come from fatherless homes. The majority of young black girls from fatherless homes go on to bear fatherless children. Growing up without a father in the home is the common denominator among kids who drop out of school, join gangs, abuse drugs, commit suicide or die as the result of a homicide.
When you control for fatherlessness, the difference in the poverty rate for black children and white children is statistically insignificant.
Liberals of the day denounced the Moynihan report, calling it "blaming the victim." A half century later, despite convincing evidence of the report's fundamental correctness, liberals still make that assertion. They resoundingly reject the idea that in 2015 poverty is much more a cultural problem than a political one.
But a dispassionate look at the data reveals that Moynihan – a Democrat – had it right.
It is an interesting coincidence that since 1965, the United States has spent approximately $17 trillion on anti-poverty programs – an amount almost identical to the balance on the national debt. And yet, for having borrowed from our children, grandchildren and great-grandchildren, poverty rates are essentially unchanged from 1965 and poverty continues to disproportionately affect black households.
In the absence of any real progress in the "War on Poverty" in a half century, cool heads might say that it's time to engage in a conversation aimed at changing the very strategy of that "war."
Dusting off the Moynihan Report and re-reading it could be the very thing to get the conversation started.