That which must be named.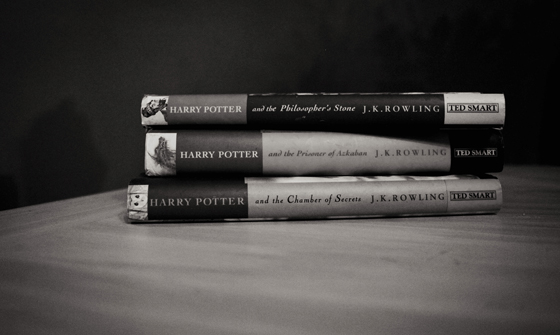 If you're a Harry Potter fan you can probably see a strong parallel between J.K. Rowling's brilliant literature and events happening right now before our very eyes.
Fans know that the denizens of Hogwarts were frightened of Lord Voldemort. Voldemort is the key villain in the series. He is to them what ISIS now is to us.
One of the key complications throughout the arc of the Harry Potter series is that it is completely impolitic to say Lord Voldemort's name out loud. All references to the villain take the euphemistic form of "He who must not be named."
Thus the Ministry of Magic – essentially the government in the Harry Potter series – avoids having to actually deal with the existential threat that Lord Voldemort poses. Only Harry Potter and Hogwarts headmaster Albus Dumbledore are sufficiently forthright as to call Voldemort by name.
In dealing with the threat of Voldemort, Harry and Dumbledore are clear thinkers and clear talkers. They confront the problem head on. And without wishing to spoil it for you, it is ultimately Harry and Dumbledore who bring Voldemort to heel.
I don't mean to trivialize geopolitical terror by comparing it to a fantasy book series. But there is a lesson.
ISIS is gaining in strength and boldness and capacity to disrupt a free society like ours in large measure because our leadership – namely our president — refuses to call the problem by its name.
I have no such reluctance. So here it is.
Radical Islam.
Cloaking it in euphemism betrays weakness and lack of resolve. That's a key reason that we woke up Sunday morning to over 100 innocent U.S. citizens dead or grievously injured.
Say it out loud, Mr. President. It's time.