It won't end on November 9.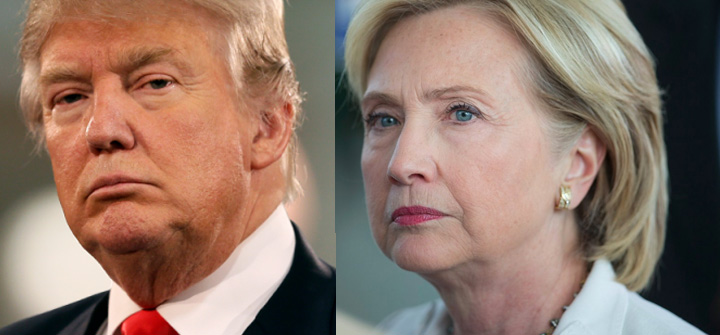 Listen To You Tell Me Texas Friday 11/7/16


Download
One of the common refrains lately is, 'I'll be so glad when this election is over.'
I have bad news.
It won't be over.
No matter what happens on November 8, all hell is going to break loose on November 9. Let's take it scenario by scenario.
Hillary Clinton Wins
If Hillary wins, she will be the first U.S. president to depart the inauguration ceremony as the subject of multiple federal criminal investigations.
President Obama could pardon her as his last official act. If he does, half the country will erupt in righteous fury. If Obama doesn't pardon her, President Hillary Clinton will spend a major percentage of each day in office working to stymie the best efforts of the career federal agents assigned to investigate her activities and dealings. (See "Richard Nixon 1973" for a handy guide.)
Forget about the 100-day 'honeymoon' that is traditionally granted to new presidents. Hillary Clinton will take office with multiple packs of wolves baying at every White House gate.
As for the Republicans, if Hillary wins, the civil war that has been building in the Republican Party will fully erupt. The grandees of the party who have either been tepid in their support for Donald Trump or who have loudly rejected Trump will be blamed by millions of Republican voters for sabotaging a winnable election. Voters who supported Trump will be looking for someone to take it all out on. A number of Republicans will have every reason to fear the 2018 primary – perhaps none more so than Texas Senator Ted Cruz.
Donald Trump Wins
If Donald Trump wins, the 40-something percent of Democrats who voted for Bernie Sanders in the primaries will say, 'Told you so!' The Democrats will thus have their own civil war and it will be bitter. A likely outcome is a party pulled even further to the left.
For their part, the national media were in trouble anyway and they hurt themselves in this election.
The "Drive Bys," as Rush calls them, will never recover. More than in any previous election, they blatantly favored one candidate – Hillary; and shaped their coverage by actively seeking to destroy the other –Trump. Part of that effort included belittling Trump supporters.
Those folks are well and truly hacked off.
Talk radio and cable news operate on business models that work even if half or more of target consumers reject the product. Daily newspapers and broadcast TV network news departments don't. As a result, the ratings and circulation declines that were already underway for the legacy media will only get worse. It is thus possible that the Big Three TV news departments have no more than one more presidential campaign left prior to extinction. Newspapers will be lucky to last that long.
But they won't die quietly, especially if Trump wins. In a last desperate bid for redemption, the national media will attack Trump with a viciousness never before seen.
So, no, it won't be over November 9. It will just be getting started.