A bad speech from every angle.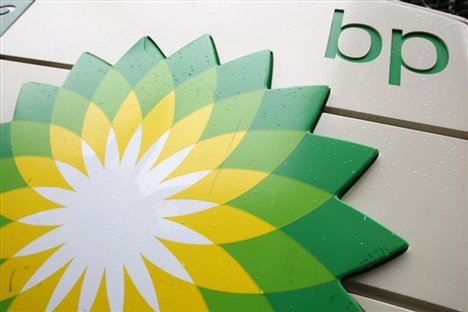 The president spoke to the American people on the subject of the continuing disaster in the Gulf of Mexico Tuesday night and practically nobody likes what he said. If you're President Obama and you give a speech that even Keith Olbermann tears to pieces on MSNBC, you know you've had a bad night.
Obama's hard left base is mad at him because they believe he didn't go hard enough on British Petroleum in particular and the oil industry in general. Obama's base won't be happy until he actually seizes BP's assets, however little he lacks such authority under the Constitution and U.S. law.
Conservatives like me didn't like the speech for an entirely different set of reasons.
He spent the last third of the speech on the same drivel that we've heard from presidents of both stripes since Jimmy Carter. He talked about pursuing so-called "clean energy," he talked about the inevitable pain of the "transition" away from oil and, of course, he invoked the now tired comparison of America's pursuit of such energy nirvana to the Apollo lunar landing missions (never mind that he scratched manned spaceflight from his federal budget proposal earlier this year).
What no politician who proposes the nebulous pursuit of so called "clean" energy will ever tell you is that number one, oil is a lot cleaner than you think, number two, so long as it remains the cheapest, most portable, most accessible form of energy on earth, industrialized countries are going to use it lest they suffer enormous economic hardship, and number three, the U.S. has billions of barrels of oil in untapped reservoirs that have been put off limits by over zealous environmental regulation.
Let's talk first about oil as polluter. Yes, the blowout in the Gulf of Mexico is tragic on a biblical scale and yes, the nation will likely suffer ill effects for many years after the BP deepwater well is capped.
But having said that, let's look at oil's overall record. Oil is the energy source of choice for transportation. Nothing else comes close. And its use is cleaner than it has ever been. More people drive more cars more miles in America than ever before and yet the air over American cities is cleaner than it was in 1970.
We have approximately half the number of refineries in America that we had in 1970 and yet those refineries are producing more gasoline, jet fuel, diesel fuel and home heating oil than ever before. That means that each refinery is running at capacity all the time, making accidents more likely, and yet when have you heard of an environmental disaster at an American oil refinery?
Oil drilling on dry land is one of the safest of all industrial activities from an environmental standpoint and yet we have so severely restricted onshore drilling that it has become necessary to drill for oil in deep water far from shore on the very edge of the engineering envelope. As a result, rather than protect the environment, we have unwittingly unleashed an environmental disaster.
Another problem I have with President Obama's speech is the fact that he, and his fellow travelers on the left, are not willing to tell you that in order for the American economy to use less oil, we will have to lower our standard of living and dramatically reduce economic opportunity for every single American.
China and India are going to keep using oil because it's cheaper and more readily usable for transportation than any other form of energy. If America places carbon taxes or other taxes on the use of oil, America will be at an economic disadvantage that it cannot overcome.
The next form of energy will come to the fore in the world only when the real cost (not the fiat cost created by taxation) of discovering and producing oil rises to the level that it makes economic sense to derive energy from some other source.
And whatever that source, it will come from the earth and it will impose its own environmental costs.