Happy birthday, Dutch. We miss you.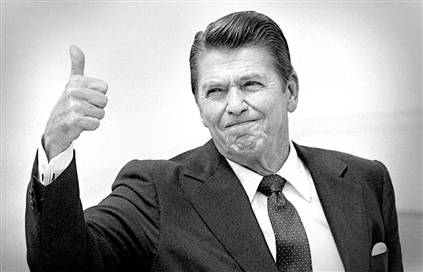 Much has been written and said about the centenary of President Reagan on Sunday. Even liberals who once denounced him now seek to be illuminated in the glow of his memory. So what was it about Reagan, exactly?
It boils down to a single word: belief. Reagan believed in the American people – you and me. Elite coastal liberals condescend to everyday Americans. They cannot imagine how ordinary people, unpedigreed, and lacking the sophistication of the Upper West Side or the glamour of Hollywood, could possibly construct a just, generous and prosperous society.
Reagan, on the other hand, distrusted government but trusted Americans. Reagan believed that when left unmolested by an overweening, over-reaching federal government, the American people can be counted on to unleash their talents, their energies, their passions, their dreams and their generosity toward boundless enterprise and towering achievement. He believed that personal freedom constitutes the most powerful force for good in the world.
President Obama, one imagines, would love to look in a mirror and see a latter-day Ronald Reagan. If that is true, he might ask himself this. Why are we marking Reagan's 100th birthday when Lyndon Johnson's 100th came and went in 2008 with scarcely a mention?