That anxiousness you're feeling is healthy.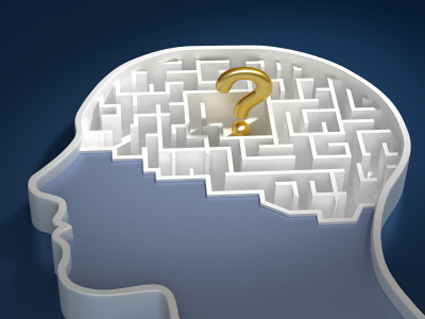 Click here to listen to the broadcast of You Tell Me on KTBB AM & FM, Friday, Apr. 15, 2011.
Imagine that you are in need of counseling. Your marriage is in trouble. You're fighting depression. You've recently lost a dearly loved relative. Your career is in the ditch and you're frightened about it. For whatever reason, life is stacking up on you and you need some help.
Based only on the recommendation of a casual friend and without having done any research on your own, you find yourself in the office of a man who, by all outward appearances, is a very competent psychologist with the requisite education and certifications.
He is personally charming and his manner is reassuring and confident. He assures you that by working with him and following his recommendations, things will get better for you.
You put your trust in him as you pour out your heart and invest huge amounts of psychic capital, certain that your time with him will help. Initially, all appears to be going well. His words and his way of speaking them are almost magical. Every moment in this man's presence makes you feel better.
But as the months go by you notice that your initial positive feelings have begun to fade. Enough time has passed that try as you might, you can no longer ignore the fact that the problems that sent you to this counselor in the first place have actually gotten worse.
Then you notice that no matter what happened in the time since your last session; no matter how much worse your underlying condition has become, he's still saying the same things that he said months ago in your very first sessions.
For a while you try to ignore the doubt that is beginning to gnaw at you. You say to yourself that progress seldom follows a straight line. 'We'll be back on track soon,' you tell yourself.
But then one day after weeks or months of creeping doubt, this counselor into whom you have invested so much says something that snaps you to attention. In one blinding flash of insight it hits you.
This guy doesn't know what he's doing!
Not only is he not helping me, he can't help me because he doesn't know how.
So it must seem to many so-called independents who supported Barack Obama and who made the critical difference in getting him elected.
His speech at George Washington University on Wednesday in which he outlined what he called a plan for dealing with the country's alarming financial condition should have been, for those that needed it, that moment in the quack psychologist's office when the beleaguered patient realizes that the practitioner in whom he has placed so much trust is simply not competent.
So massive is the country's financial predicament and so inadequate is the president's response to it that the people who elected this president should sue for malpractice.
It is a terrible thing to realize that your trust has been misplaced. It is frightening to realize that someone you were counting on for leadership in a difficult time is, in fact, more lost than you are.
So we find ourselves as we confront looming economic catastrophe so epochal in scale that scholars will study this time in American history down to the last generation.
If you're suffering anxiety disorder, it's no disorder at all. It's a sign of your sanity.
Let's make a note to discuss this in group.