If it doesn't hurt, it's not a cut.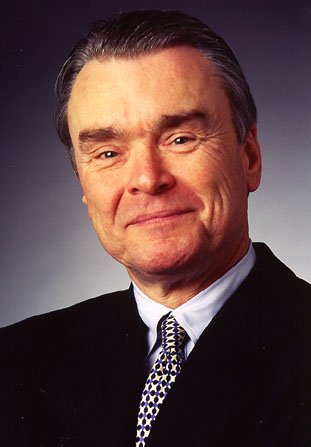 Click here to listen to the broadcast of You Tell Me on KTBB AM & FM, Friday, July 29, 2011.
On September 16, 2011, five days following the terrorist attacks of 9/11, Continental Airlines CEO Gordon Bethune laid off nearly 11,000 employees, about 20 percent of his workforce. Bethune's action was breathtaking in both its scope and in its swiftness. To one degree or another, most other airlines ended up following Continental's lead.
Bethune took such a dramatic step because he recognized the dramatic nature of his problem. Airline demand prior to 9/11 had been weak. The country was in a mild recession following the bursting of the dot-com bubble.
Bethune believed that 9/11 would make things much worse. He believed that the aftershock of the attacks would be bad for business generally but bad for the airline business most particularly. He believed that revenues would be sharply impacted and that absent a major reduction in costs, Continental would run out of cash and be unable to continue operating.
So he took immediate and dramatic action. Employees that were on the payroll when they woke up on September 16 were not on the payroll when they went to bed that night. Airplanes that were in use on September 16 were pulled from service and parked on September 17.
It wasn't pleasant. Immediately cutting one in five workers in a single stroke is extraordinary. It's painful to the workers who get cut. It's painful to the workers that remain on the job and are expected to pull up the slack. It's a huge blow to morale. Cutting such a large percentage of the workforce so suddenly is a sharp stick in the eye. It gets one's attention.
Yet, difficult as it was, Bethune faced facts and did what he had to do. Business owners and corporate executives – the ones that survive anyway – do this every day.
The U.S. is in much more financial trouble than Continental Airlines was on September 16, 2001. Yet no action on the scale of Gordon Bethune's response to 9/11 is anywhere close to happening in our government with respect to reducing spending and getting debt under control.
In the current debate over raising the nation's borrowing limit, not a single proposal; from the Boehner plan to the revised Boehner plan to "Cut, Cap & Balance" to the "Gang of Six" plan to the Reid plan to whatever Obama is thinking that he refuses to write down to even the Ryan plan – not one plan – does anything to seriously address America's crippling debt.
Let me say it again. There is no credible proposal on the table. Not one.
Animated arguments and fatuous speeches swirl about us, fraught with high vocabulary and ominous tone, speaking of cutting $1.2 trillion or $2 trillion or $4 trillion spread over ten years. Such rhetoric is utterly without meaning when one realizes that the deficit for this year alone exceeds $1.6 trillion.
Each Congress is sovereign unto itself so putting forth a plan that plays out over a decade is nothing but theater. The 112th Congress can do nothing to bind the 116th Congress. So when a member of Congress talks about savings in the "out years," he's using a Washington term that, in English, means "never."
The only way out of the box for America is to make dramatic cuts in the current year. And then to do so again next year. And then again the year after that. And the only way the cuts will be sufficient is if they bring about an enormous amount of pain, an enormous number of federal employee layoffs, an enormous outcry from affected constituencies, an enormous condemnation from lobbying organizations and rent-seekers and public employee unions and the alphabet soup of trade and consumer organizations headquartered in Washington.
Only when the shrieking becomes deafening and only when members of Congress who vote for such cuts require personal protection will it be safe to believe that America's fiscal crisis is finally being addressed.
Only then.
As of now, we're nowhere close.