Cuban on taxes. Wrong, wrong, wrong!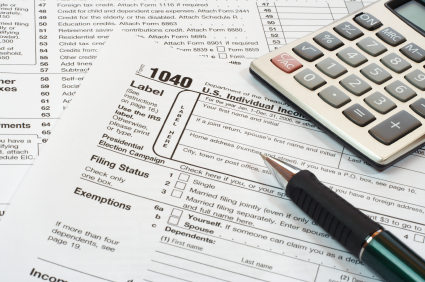 Click here to listen to the broadcast of You Tell Me on KTBB AM & FM, Friday, Sept. 23, 2011.
Dallas Mavericks owner Mark Cuban caused a stir earlier this week on his blog. Responding to President Obama's proposal to close the budget deficit by, among other things, raising taxes on upper-income households, Cuban opined that paying taxes is, "the most patriotic thing you can do."
I know we have to pay taxes. I'm just not as enthused about it as Mark Cuban seems to be. It's hard to be enthused when the government continually overdraws the checking account, spending money on bad ideas that hurt the economy, stifle investment and encourage dependency.
It's Cuban's tacit acceptance of welfare-state dependency that really rankles.
He implores us in his blog to go get rich, pay a lot in taxes and then rejoice in the fact that in paying those taxes we are, "helping to support millions of Americans that are not as fortunate as you."
C'mon Mark. The purpose of paying taxes is not to support anybody. Taxation is for funding the legitimate, constitutionally-mandated functions of government. It's not government's job to support millions of people.
But several generations have been raised to believe otherwise and that's a big reason we're broke.
In the half-century since Lyndon Johnson's "War on Poverty," we have spent over $16 trillion to fight poverty. That accounts for all of the $15 trillion that the country owes on the national debt plus some. There are more than 70 welfare programs currently operating under 13 government agencies that cost an aggregate of $900 billion each year.
Given that we as a nation owe an amount almost exactly equal to what we have spent on programs aimed at eliminating poverty, it's fair to ask, ''How are we doing on eliminating poverty?'
Well, not so good. We today have more poverty as defined by the government than we did in the 1970s. Worse, our schools are filled with children who come from second and third-generation welfare homes. Households that receive government food, housing and living assistance are overwhelmingly more likely to be headed by single women. And the children of those women are exceedingly unlikely to ever know their fathers.
Dependence on government has, for millions, destroyed families while becoming a way of life.
Proponents of an ever-expanding welfare apparatus like to refer to it as the "safety net." I have no problem with a safety net, provided that's what it actually is.
My problem is that the safety net, meant to help those who through no fault of their own fall on hard times, has, on an industrial scale, morphed into a hammock, where millions of healthy, able-bodied Americans idle away their lives.
Mark, I'm sorry. I'm not buying your premise. I will, here in the freest and most opportunity-rich country in all of history, resist paying taxes so that millions of my fellow citizens can be "supported" by becoming permanently enslaved under government dependency.
Our goal, Mark, yours and mine, should be to create an environment in which as few people as possible need the support.
Your blog post gets it backwards. The measure of success is not how many people you're helping. The measure of success is how few people need the help.