Media bias hatred.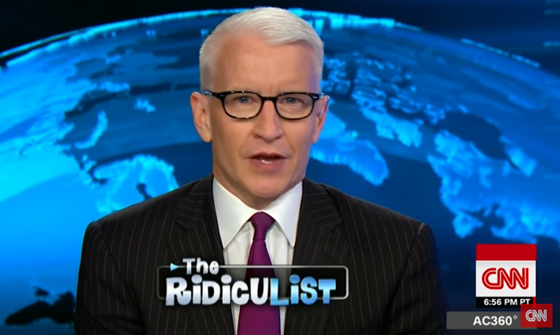 Listen To You Tell Me Texas Friday 6/9/17


Download
Never in our history has the media so thoroughly and so openly despised a U.S. president. Donald Trump's victory last November was so shocking to our bi-coastal media elites that they are now utterly incapable of any objective coverage or even sober discussion of the Trump presidency.
So appalled are the establishment media grandees at Trump's victory, so wounded are they at having so utterly failed to see Trump's election victory coming, and so outraged are they at Donald Trump's frequent and outspoken criticism of them, that they have effectively replaced the Democratic Party as the opposition to a Republican administration.
For its part, the Democratic Party is in such disarray and is so appallingly weak politically – weaker than either party has ever been in the history of the two parties – that but for the media there would be no effective political opposition to Donald Trump at all. Whereas a generation ago Tip O'Neill stood foursquare in opposition to President Ronald Reagan, no Democrat in either the House or the Senate is much more than an ankle-biting nuisance to President Donald Trump. (He suffers much more in Congress at the hands of his own party.)
Donald Trump's real opposition comes from Anderson Cooper, Joe Scarborough, Chuck Todd, George Stephanopoulus and the rest of the glittering galaxy of smug, condescending, self-satisfied elite media liberals.
This has enormous implications. If it did nothing else, the 2016 presidential election revealed that the country now exists in two distinct iterations. Over the vast majority of the North American continent there exists the United States in pretty much its original, traditional form. People living there work (or at least try to work) at middle class jobs, educate their kids in public schools and go to church on Sundays. This portion of the country has found pursuing life as they have long understood it to be increasingly difficult and, as a result, broke with many of the accepted political norms last November and voted for Donald Trump.
In a comparatively small portion of the continent there exists the United States in its other iteration. This portion of the country exists mostly along the Amtrak corridor between New York and Washington and in the areas surrounding Los Angeles and San Francisco.
People living in these bi-coastal enclaves disproportionately have incomes far in excess of the U.S. average, educate their kids in expensive private schools and likely never attend church. This part of the country has a disproportionately large population as compared to its geographic size and holds a disproportionate share of the country's wealth. Its existence as a second iteration of the United States is a comparatively recent development.
It is in this second, alternate U.S. iteration that you find the elite, liberal, so-called "mainstream" media.
By attempting to take down President Donald Trump, these media elites are seeking to assert themselves in place of the voters in the vast majority of the country as the final arbiters as to who is and who isn't acceptable to serve as President of the United States.
Talk about a constitutional crisis.