Taking candy away.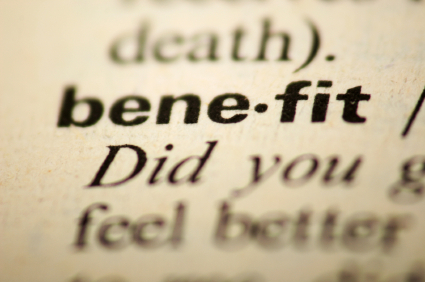 Those of us on the right as it pertains to the political spectrum hold high hopes that a decisive victory by the Republicans in congressional and senate races across the country will serve to reverse the country's leftward lurch. We hope to retreat from government-controlled health care, massive Keynesian spending, the nationalization of the auto industry, increased taxation, irresponsible debt and all of the rest of the agenda as we have seen it from the Obama administration.
I would offer a word of caution, however. Even a sweeping Republican victory on Tuesday will not be enough to address the problems America now faces. As much as we conservatives would like to think that putting the brakes on an administration that is not even 24 months old will save the country from ruin, the fact is that very nearly all of what ails us has been incubating for decades and has done so under administrations and Congresses of both stripes.
At the core of our ill health lies the distinction between the words "benefit" and "entitlement." Go look them up. "Benefit," the noun, as defined by Webster, is 'something that promotes safety or well-being.' "Entitlement" is defined as, 'something that is received by right or contract.'
As the Greeks, the French and now the British have learned this year, once a benefit such as government-funded health care or retirement or housing or food reaches a certain critical mass, it stops being a benefit and becomes an entitlement, something to which recipients have an inherent right. Once it becomes a right, it is very hard to take it away, even if you can no longer afford to deliver it.
Thus we saw rioting this past summer in Greece as the government there announced severe austerity measures in order to avoid financial collapse. As this is being written, France is crippled by strikes and riots over the government's proposal to raise the national retirement age from age 60 to age 62. And Great Britain, in the face of looming economic apocalypse, has begun implementing measures that will, among other things, slash defense spending and put as many as a half million government workers on the unemployment line.
By sheer dint of economic reality, our cousins in Europe are turning away from their statist social policies of the past 60 years just as we appear to be more fully embracing them.
Thus, our financial reckoning still awaits. Social Security, Medicare and Medicaid are all broke. Too many of our citizens, even though they are able of body and mind, rely on government assistance just to get by. Our national debt is approaching third world proportions. Growth is stagnant. Our currency is being devalued. Our ability to control events is slipping from our grasp.
The election, even one that brings the Obama-Reid-Pelosi cabal to a complete halt, won't in and of itself, fix any of that.
Until we come to grips with the fact that we simply cannot have all the benefits we have voted for ourselves, much less the entitlements that they have become, we will continue down the same path that has brought civil unrest to Greece and France.
And that means politicians can't hand you any more candy and lollipops. As a matter of fact, if they defy experience and actually do what needs be done, they're going to start taking candy away.