Forgiving student debt? Bad idea.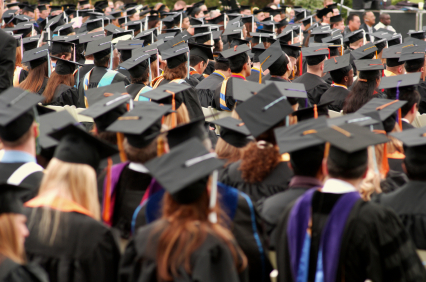 Click here to listen to the broadcast of You Tell Me on KTBB AM & FM, Friday, Oct. 14, 2011.
Of the demands being made by the Occupy Wall Street protesters, high on the list is the demand that all federally-guaranteed student loans be forgiven. That would be the second worst idea ever floated, right behind the bad idea of offering federally-guaranteed student loans in the first place.
At over $1 trillion, total student debt in the United States now tops total credit card debt. Under legislation signed by President Obama, the federal government is now, for all practical purposes, the monopoly supplier of student loans.
Every student loan made widens the deficit. Plunging the U.S. Treasury deeper into debt for the purpose of saddling a 21-year old with debt is a compound felony. As many recent graduates are now learning, a costly degree from an expensive private university paid for with borrowed money is not turning out to be such a good deal. Many of these debt-laden graduates will never get the money they paid out of their degrees.
All will find buying cars, buying houses and starting families complicated by the presence of huge debt overhangs on their personal balance sheets. And perversely, what is the biggest driver of the explosion in tuition costs that necessitates such scandalous borrowing? You guessed it. The near universal availability of student debt.
Forgiving student debt? It's never going to happen. Getting the government out of the student debt business? That's a great idea.