The real party of the rich.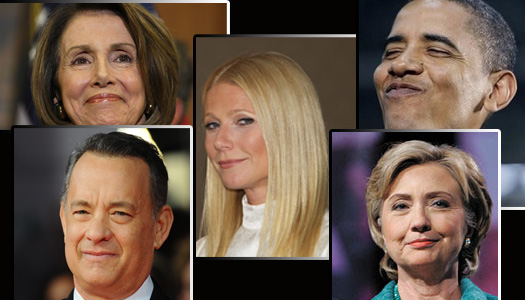 My grandfather – Lewis N. Carrell – was a tradesman. He learned to set type in a printing plant during the days when type was set by melting lead and pouring it over metal slugs containing the characters of the alphabet. The Linotype machine was the industry standard and it required a skilled tradesman to operate it.
Later in his career, he removed his blue collar and replaced it with a white one as he moved from the print shop to the front office as a printing salesman.
My grandfather was hardworking, honest and principled. He earned everything he had, found a way to keep his family fed and a roof over their heads during the worst of the Great Depression and wouldn't have accepted government relief even it were offered.
He voted for Democrats his entire life.
My grandfather's hard work earned him membership in the middle class in a time when Democrats could plausibly claim to represent him. Texas Democrats like Earl Cabell, Sam Rayburn and John Connally looked a lot like him, sounded a lot like him and came at the world a lot like him.
But like my grandfather, that Democratic Party is gone. It has been replaced by a party whose marquee names and supporters are all rich, elite liberal snobs. The Democratic Party would be unrecognizable to my grandfather. It is populated by academics, media personalities and Hollywood celebrities who cannot imagine anything worse than living in my grandparent's 1,200 square foot home or earning a living doing anything that required the wiping of one's brow or one's hands.
The grandees of today's Democratic Party ride around in private jets and are driven to their appointments under the protection of heavily armed men. Liberal media celebrities and Hollywood stars are paid enormous sums of money and are supported in their daily toil by a small army of staffers, assistants and go-fers.
They live in cloistered, fenced and gated communities that are intended to protect them from stalkers, lookie-loos, paparazzi and ordinary folks – all while maintaining that fences don't work when it comes to protecting the border.
Their high incomes insulate them from the consequences of the policies they promote. Higher medical deductibles and higher home energy prices can wreck the family budget of an auto mechanic while going unnoticed by Gwynneth Paltrow. Tom Hanks's pricey lawyers and accountants insulate the millions he makes for a few months work on a movie from the same high tax rates faced by the man and wife who own a car wash that nets a couple of hundred thousand in a year.
Unlike when my grandfather was alive, today's Democrats have next to nothing in common with the huge middle class that lives in the huge middle part of the country that identifies itself as being in the middle part of the political spectrum.
Based on the November midterm results, Democrats should worry that middle class voters have finally figured that out.