"Free" community college is a bad idea.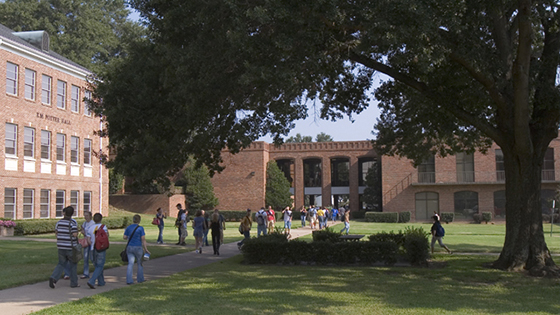 Listen To You Tell Me Texas Friday 1/16/15


Download
On January 9 in front of an audience at a community college in Knoxville, Tennessee, President Obama said,
"I'm announcing an ambitious new plan to bring down the cost of community college tuition in America."
There was then a long pause for dramatic effect before he went on to say,
"I want to bring it down to zero."
I am a big fan of community and junior colleges. A prime example is right here – Tyler Junior College – which has put generations of young men and women from East Texas on the road to successful lives.
But unlike President Obama, I'll bet that TJC president Dr. Mike Metke knows the difference between the price of something and the cost of something. A bunch of money transferred from taxpayers to TJC can bring the price of TJC down to zero from the perspective of the enrolling student. But that does not reduce the cost.
The cost is the sum of the salaries for teachers, staff and administrators together with the expenses of operating and maintaining the necessary buildings, equipment and infrastructure. The cost of those things can never be zero.
But even if you get the vocabulary straight, I can make multiple arguments against bringing the price down to zero. Space permits the presentation of two of those arguments.
First is the truth behind the expression "skin in the game." Anything of value comes at a price and when you reduce the price to zero, you reduce its perceived value. Community college classrooms clogged with students who would not be there if it weren't free will take time and resources – time and resources that would be better spent on students willing to make a tangible financial investment in their own education.
We already provide financial aid for kids who really need it. But free for everybody is a bad idea because it will only serve as a devaluation of the currency that, for now at least, still attaches to a community college education.
My second argument derives from the disheartening history of the federal government's involvement in education. That history makes clear that when the federal government begins paying the tuition of every single student at TJC, Dr. Metke and the TJC board will become de facto vassals of the Department of Education.
The marvelous job that TJC has done in creating curricula that meet the demands of employers in this part of the world – and the similar job that community colleges do all across the country – will be swept aside by the inevitable one-size-fits-everybody mandates that have done so much damage to America's public schools. What part of the thousands of dysfunctional public schools in the U.S. would you want to emulate at TJC?
What I cannot understand is this. How can President Obama and the members of his administration – possessed every one of degrees from prestige universities – be so ignorant of the basic economics of argument number one and so blind to the history behind argument number two?
My question is not rhetorical. I really can't understand it.