The true racial tragedy.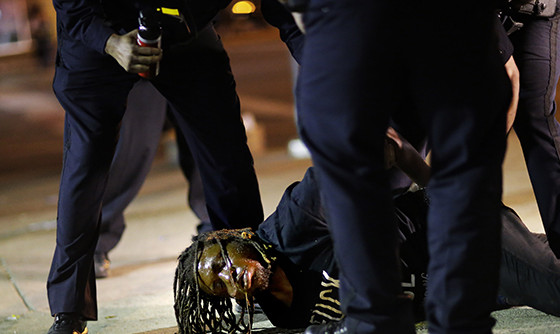 Listen To You Tell Me Texas Friday 6/5/15


Download
For all of the failings of the federal government, give them credit for one thing. They do a very good job of compiling and publishing data. One good example is the Centers for Disease Control. Data available on the CDC website is invaluable when it comes to offering hard, empirical data to combat the almost-always emotional arguments of liberals.
Given all that has happened in places like Ferguson and Baltimore, a very pertinent example of hard, usable data comes from the CDC's statistics on mortality by race.
The leading cause of death among young white males is, according to the CDC, "unintentional injuries," which in the majority of cases means automobile accidents. Such injuries account for just over half — 50.3 percent to be exact – of the deaths among young white males.
So what about young black males? The answer is shocking. It's homicide. (And no, not homicide at the hands of racist police officers.) Half – 49.3 percent – of all deaths of young black men are the result of criminal violence. According to the FBI, close to 90 percent of these homicides are at the hands of other young black men.
So while young white kids are out killing themselves in cars, young black kids are out killing each other.
The obvious take away from this is that no matter what you've been led to believe by vote grubbing politicians and money-grubbing race hustlers, white racism is in fact near the bottom of the list of your concerns if you're a 22 year old black man. Neither should you be overly concerned about "racist" police officers.
Statistically speaking, if you're a young black male, your number one enemy is someone who looks just like you.
With respect to the despair and hopelessness that so many young black men express – and then too often act out violently – discrimination based on race is not the problem.
The problem is discrimination based on behavior.
The biggest barrier standing in the way of young black men is the lack of socialization that comes as the result of an epidemic absence of fathers in black households.
If hustlers like Al Sharpton truly cared about young black men, they'd be pointing to Barack Obama and saying, "Manage your reproductive life the way he has. Be a father to your children the way he has. Treat your wife the way he treats his. Go get an education the way he did."
But of course Al Sharpton never has and never will offer such advice. Liberal media pundits will continue to report on the incarceration rates of blacks vs. whites as if the higher rate for blacks is due solely to racism – and not to the fact that young black men commit more crimes.
And sadly, as reported in this space on numerous occasions, President Obama will offer nothing of help either. He will not lift up his own example. He will not silence the demagogues. He will be little better than Al Sharpton as he continues to say things that only make a tragic situation worse.