Why again, exactly, does college cost so much?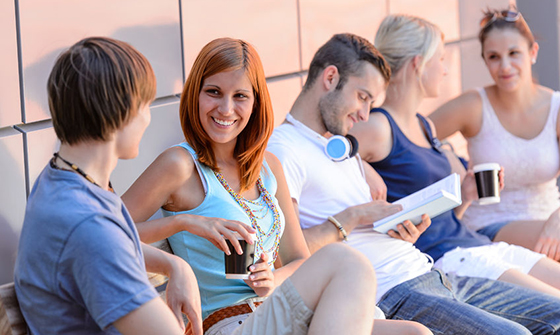 Listen To You Tell Me Texas Friday 10/2/15


Download
There is no political campaign without pandering and there is no pandering absent "making college affordable for everyone." Both parties are guilty but the Democrats' treatment of the subject is usually the more egregious.
Hillary Clinton's pandering takes the form of a $350 billion dollar plan that she says will, among other things, make it unnecessary for students to borrow money to attend in-state public colleges. The whole thing looks and sounds good – particularly to those pre-disposed to believe that the government will solve their problems. The problem is, we must always remember that they called it the Affordable Care Act.
It is the federal government's do-good-until-the-point-of-complete-collapse involvement in the financing of higher education that is largely responsible for skyrocketing college costs in the first place.
Federal sponsorship of student grants and loans has emboldened universities to raise tuition, fees and housing costs at fantastic rates with little to no regard for what effect this has on either graduates or society at large. With a nearly unlimited supply of taxpayer money flowing into the higher education industry via student loans, universities and colleges have been spared any incentive to manage costs. Costs have thus exploded.
Hillary Clinton's 'no-debt plan' notwithstanding, college admissions counselors are at this very minute helping students borrow money from the taxpayers with no regard as to the life-changing consequences that high levels of debt place upon a 20-year old.
Universal availability of money for college has created the incentive for colleges to vigorously recruit prospective students. And thus we have seen across America – particularly at private schools (not covered by Hillary's 'no-debt plan') – the transformation of traditional college campuses into "lifestyle villages" complete with restaurants, entertainment venues, pools, spas, athletic complexes and "green spaces."
It's probably not much of a stretch to say that for a meaningful percentage of today's college students, they will never again live as well and have at their disposal as many amenities as they do right now.
All of this would be somewhat tolerable if a.) graduates were getting a good economic return on the money they so lavishly borrow, and, b.) the taxpayers weren't on the hook for it.
Unfortunately, as college costs have gone up, the return on the investment in a four-year degree has suffered. We almost to a person know of families who have grown, college-graduate children back home living in the rooms in which they slept as high school kids – unable to find work that will recoup the couple of hundred grand spent getting a degree in gender studies. Bad news for those debt-ridden young men and women.
Bad news for the rest of us when that more than $1 trillion in student debt starts to default in the same way those mortgages did in 2008. That's when we'll realize – too late – that the country can't afford country club colleges that don't turn out employable graduates.
Nothing that Hillary Clinton is proposing addresses this problem. Nothing being proposed by the GOP candidates does either.