The bull does his business.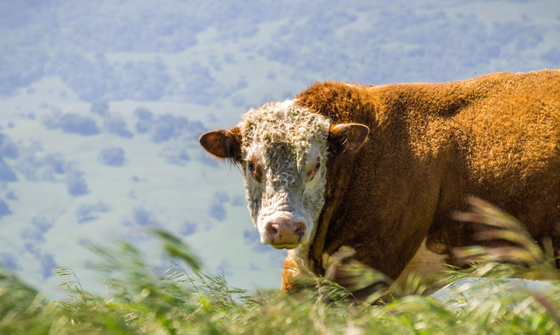 It's important to understand a few simple truths if you want an accurate picture of what's going on – at your expense – in your nation's capital.
Here's the first truth. Closed door meetings in Washington between presidents and lawmakers have been laced with gritty language since the dawn of the nation. (OK, let's give George Washington a pass because, well, he's George Washington.) But that's about as far as it goes. Presidents like FDR, LBJ, JFK, Eisenhower, Truman, Nixon – go down the list – are all well-known for having turned the air blue in meetings at the White House.
And not just presidents. Lawmakers, too. Speaking before the Senate Homeland Security Committee earlier this week, Homeland Security Secretary Kirstjen Nielsen said,
I actually was struck more by the fact that the conversation, although passionate and appropriately so, had gotten to a place where many people in the room were using inappropriate language in the Oval Office…"
A bunch of Type A men in a room discussing a contentious issue using coarse language? Wow! Really? Who knew?
There is nothing particularly remarkable about President Trump calling Haiti a you-know-what-hole to make a point in a closed door meeting. (Haiti is a you-know-what-hole, as any intellectually honest observer knows.)
What's remarkable is that a participant in that closed door meeting would go rushing out to talk about it. A closed-door meeting is just that – closed. If the participants can't freely speak their minds, what's the purpose of the meeting? There was a time in Washington when everyone – Republicans and Democrats – understood this.
As to Dick Durbin being unable to believe that any president has ever used such words in the White House, give us a break. Anybody who has been in Washington for more than 20 minutes knows better.
Here's the second truth. Any Republican president who poses an honest question to the Democrat leadership in Congress – such as asking why we would want to import the social problems of a you-know-what-hole into our country – will be branded as a racist. Every time. When Democrats have no place to go in a debate, the pull out the race card. It's as predictable as flies at a cookout.
On to the third truth. If a Democratic president dropped a vulgarity in a meeting in the White House, which many Democratic presidents have, Republican lawmakers at the meeting wouldn't run out clutching their pearls to report it – the way Dick Durbin did – and the media wouldn't do anything with the report anyway. When it comes to such things, the media has different standards for Republicans and Democrats. A Democrat who uses profanity is passionate and tough. A Republican using the same language is boorish and unhinged. Those are the rules.
Bottom line: the Democrat and media posturing that you've seen in connection with this story is, like almost all Democrat and media posturing, a total crock. It's a particularly vivid example of the Washington, D.C. bull going number two.