Centers for Dysfunction & Confusion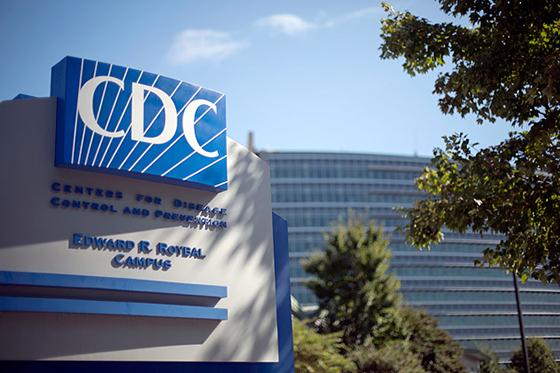 The story of the fight against Ebola now playing out in Dallas, Atlanta and Bethesda, Maryland captures our attention for very obvious reasons. But it also deserves our attention for another, much more cynical reason.
Amber Vinson is a nurse at Dallas's Presbyterian Hospital who had "extensive contact," according to hospital spokesmen, with Thomas Duncan, who died of the Ebola virus. Because of that exposure, Ms. Vinson was told to self-monitor her temperature and to report any increase to the Centers for Disease Control in Atlanta. She was not warned, however, to avoid commercial air travel.
Vinson traveled on Frontier Airlines to Cleveland on the day that Thomas Duncan died and she returned to Dallas on Monday of this week (Oct. 13, 2014).
Prior to her return flight on Monday, she called the CDC and advised them that she had a slightly elevated temperature of 99.5 degrees. The CDC told her that it was OK for her to fly.
On Wednesday, Amber Vinson became the second health care worker to be diagnosed with Ebola. Everyone on board that flight must now be tracked and monitored.
If you want to understand why Americans have so little faith in government this story might shed some light.
If you have been deeply immersed in an environment contaminated by Ebola and if you know that fever is an early symptom of the disease, common sense should tell you, 'Don't get on an airplane with a fever.'
I submit that Amber Vinson should have reached that conclusion on her own but let's don't pick on her right now.
The CDC, however, is another matter. They deserve no quarter.
In the 1950s, the virus that everyone feared was polio. It was epidemic, it was highly communicable and it had devastating consequences.
Following Jonas Salk's success in creating a polio vaccine, the agency that now calls itself the Centers for Disease Control put together a campaign to vaccinate the entire U.S. population. That effort was textbook in its efficiency and effectiveness. No one fears polio anymore.
Jump ahead 60 years and that same agency that saved an entire continent from a terrible disease is now a bloated, sclerotic bureaucracy with 15,000 employees and a budget of $7 billion.
It is now so bureaucratically laden that when presented with straightforward facts and asked to render a simple (and obvious) decision, it gets lost in the arcane language of impenetrable "protocols" rather than simply applying common sense. "She [Amber Vinson] did not fall into a clear category," said a CDC spokesman.
Yet another example of a government that is so big and tries to do so much that it almost literally can no longer do anything.
Aside from our immediate concerns regarding Ebola, we must also be concerned that as this Leviathan government expands its role in our health care, this won't be the last time that a lack of common sense will have life or death ramifications.
Does anyone remember the VA scandals?