Is America good?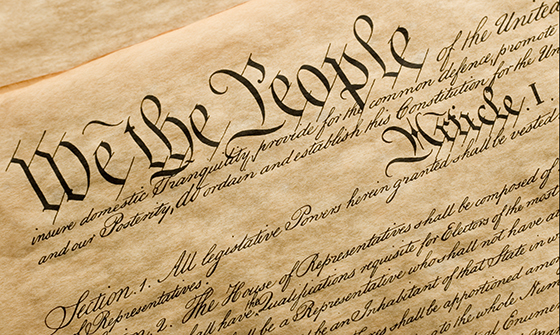 Our nations is, as the pundits constantly remind us, deeply divided. Racial tensions are at levels not seen since the 1960s. We endured a summer of rioting in several of our largest cities. Close to 40 percent of Americans believe that the results of the 2020 presidential election are illegitimate.
In some places in the United States if you are among that 40 percent and you express that sincerely held belief, you risk anything from public shaming to the loss of your livelihood.
If you are a college student and you let slip that you or your parents supported Donald Trump, you face consequences running the gamut from grade retaliation by professors all the way to being run off the campus.
If you're a small business owner and you express your belief in conservative policy, you could find yourself set upon by a pack of social media hyenas seeking to ruin your business and your reputation.
To a disquieting degree, we are at each other's throats.
A lot of people would have you believe that it's all Donald Trump's fault. I say nonsense. It's much deeper than that.
The fundamental divide lies in one's answer to this question:
Is America a great country?
Most on the right believe that it is. A loud and growing cohort on the left believes that it isn't. Many among the intelligentsia – who control the commanding heights of academia, entertainment, media and much of government – believe that the United States is irredeemably guilty of original sin. They believe that because this country was founded by white men – a number of whom owned slaves – and because legalized racial discrimination persisted into the 20th century, the country is fatally flawed, and its foundational documents are illegitimate.
Never mind that everything connected to the human species is flawed. That includes nations. The greatest men and women in history were all flawed – some greatly so. As just one example, we know that Dr. Martin Luther King, Jr. was a plagiarist and a philanderer. But it's his net contribution to the world that gives him his honored place in the American pantheon.
So it is for the United States. When America's virtues and America's sins are placed in their respective places on the scale, the scale tips heavily toward virtue.
It was Alexis de Tocqueville who said, "America is great because America is good." Americans are astonishingly generous. It was America that turned philanthropy into an industry. That generosity flows from the economic success born of the free-market capitalism that America established and much of the world emulated.
With full acknowledgement of the sin of slavery – which was not an American invention – it remains true that because the United States was established – however imperfectly – in liberty and freedom, it has freed more people from bondage and lifted more people out of poverty than any other society in history.
At one time that fact was celebrated. Now it's disputed. Until that dispute is settled, and irrespective of who wins elections, we're in for a rough go.