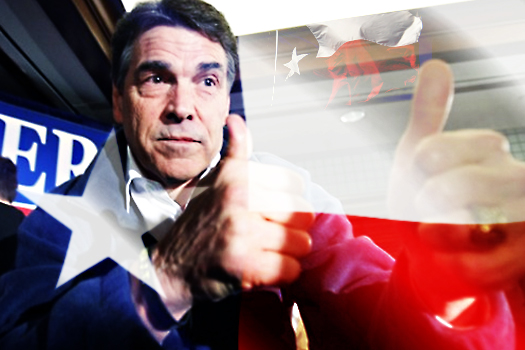 Listen To You Tell Me Texas Friday 8/8/14


Download
We're starting to hear rumbles of another Rick Perry presidential bid.
My first reaction is to cringe.
I remember with all too much clarity that evening in November 2011 when, in a debate with other Republican presidential contenders, Perry couldn't remember the name of the cabinet-level department he wanted to eliminate. (It was the Department of Energy.)
After several intensely awkward moments during which Perry scanned a brain that had ceased to function, he finally said "Oops." It was embarrassing not only to Rick Perry but to the entire State of Texas.
If Perry runs, the Dems and their proxies will make sure that we all get to re-live that dreadful performance. Over and over.
Rick Perry is a smart man and a capable politician. His record as the longest-serving Texas governor is enviable. On paper, Rick Perry has every right to envision the White House as his next logical step.
Yet the prospect of having the "Oops" gaffe played ad nauseum, and the natural fear of a new one, is real and cannot be casually dismissed. Unfair though it is, "Oops" will be around so long as Rick Perry is.
Which is too bad because Rick Perry has a story to tell and it's a strong one. And if Perry himself is not on the ballot, whomever the Republicans nominate should act as Rick Perry's proxy in telling it.
The State of Texas is the very exemplar of what low taxation, light and predictable regulation and sane tort law will do for an economy. As a result of those polices – effectively and consistently promoted by Rick Perry – Texas has outpaced the country as a whole in very nearly every economic metric.
Moving vans are streaming into Texas from California, New York and Illinois for a reason – and it's not the mild summer weather.
They're coming because Texas exudes opportunity.
Compared to the rest of the U.S., Texas's unemployment is consistently lower and the labor participation rate consistently higher. Since the economic collapse of 2008, Texas has created more new jobs than all of the rest of the states combined.
Critics like to point out that Texas leads the country in so-called low-wage jobs. They never seem to remember to also point out that Texas leads the country in high wage jobs.
Critics say that Texas's economy is tied to oil and gas – as if that fact would be somehow delegitimizing. But they never remember to also credit Texas's leadership in industries such as aerospace, information technology, life sciences, medicine and biotechnology – all of which are bigger economic contributors than the energy industry.
And critics conveniently ignore the success that Rick Perry has had in luring big employers here. The announced relocation of Toyota's USA operations – and its 4,000 jobs – from California to Plano is just the latest example.
Rick Perry may or may not be on the ballot in November 2016. But in any case, the Texas success formula – of which Perry was a particularly effective evangelist – should be.
It could win the White House. It could save the country.