The "gender pay gap" – again.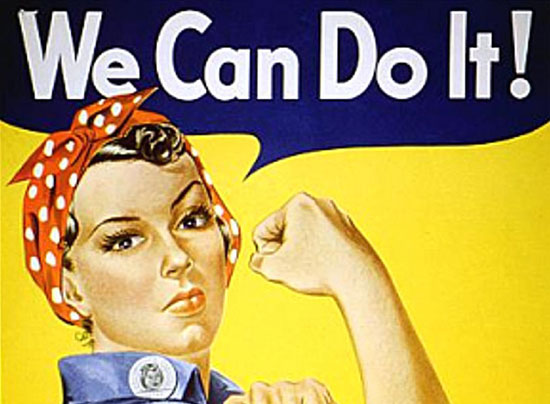 A woman that my wife and I know via the connection of us all having kids in grade school together is a pediatrician. Let's call her Julie.
Julie is great. She's whip smart and I have no doubt that she is a fine physician.
But to the National Pay Equity Committee – a feminist group organized in 1996 – Julie is a victim. That's because even though Julie is a fine doctor, she makes less money than the male doctors in her same practice.
That difference between what Julie makes and what the male doctors make serves as the raison d'être for the organization's annual Equal Pay Day, which happened Tuesday.
Equal Pay Day (April 4, 2017) is the 94 extra days, according to this group, that women had to work in 2017 to make as much as men had made by the end of 2016. Equal Pay Day exists, according to the group's website, "…as a public awareness event to illustrate the gap between men's and women's wages."
The National Pay Equity Committee would have you believe that women earn less because the men running companies are stingy and mean and misogynist. Thus they would tell you that Congress should pass laws that would deeply involve the federal government in the hiring practices and pay policies of American companies.
If you've ever experienced federal regulation it's easy to imagine the nightmare – the required annual reports to the government backed by the threat of intrusive audits and stiff penalties. Give Sam a raise because he's good at his job (and because if you don't he's going to go work across the street), and you'll have to give Betty a raise too or face the consequences.
Tell Jill to shape up or ship out and you'd better forthwith go tell Jack the same thing or be prepared to explain why you didn't.
It would be a massive job killer born of a bogus premise. The "women make less than men" meme comes from the U.S. Census. It says that over their lifetimes, women will earn only 78 percent of what men earn. It's a grossly simplistic analysis that falls well short of painting an accurate picture.
It fails to take into account many factors – just one of them being that women are far less likely to take the dirty, dangerous jobs that men take—jobs that pay more because they're dirty and dangerous.
Mostly, however, it fails to take into account that most women will have had at least one child by age 45. Our Dr. Julie is Exhibit A. Julie chooses to work part time in order to be a mom to her kids – just like the millions of women who gravitate to part time work, or take time out of the workforce altogether, so as to accommodate their duties as mothers.
Julie will earn less over her career practicing medicine because that's the way she wants it. She earns less because she chooses to earn less.
To any reasonable observer, that's not inequality.
It's freedom.