Our betters see a different life for us.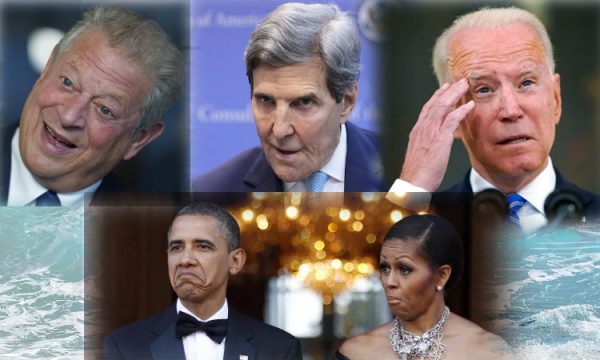 Paul Gleiser
Our betters see a different life for us.
---
We're so busy earning a living, keeping a roof overhead, seeing to our children and doing our best to set aside for reasonable comfort in our dotage that we might overlook that our ruling class elites have a very different view of our lives than what you and I might have.
For most of us, the priority is to preserve a reasonable middle-class lifestyle while our children continue the American tradition of expanding upon the success and prosperity that we leave to them.
We want to live in the nicest house that our finances will allow, drive the nicest car that we can afford, take nice vacations and have enough extra to enjoy our hobbies and avocations. Such are the aspirations that have animated Americans for generations.
Our elites hold an entirely different view.
All in the name of "climate change," our coastal, gated-community betters expect us to dramatically scale back our middle-class aspirations. They want us to be content to live in smaller homes. The planet cannot afford spacious homes on lots with swimming pools and lawns that must be watered and mowed.
Liberal elites don't want us commuting to and fro to work by ourselves – each in our own vehicles. Safe in their pastoral cloisters they envision us in an urban setting, walking, cycling or perhaps using public transit.
They expect that we will have fewer children (if we must have children at all). Children, after all, expand the population, which in turn places a burden upon the environment.
Our elites expect us to reduce our usage of heating and air conditioning. Comfort must be sacrificed in the name of "saving the planet." Related to that, they want us to pay higher utility bills and higher taxes on those utilities.
If we insist on owning a personal vehicle, that vehicle must be electric. They want us to drive electric cars even though they cost more to buy and don't offer the range and mobility (read: freedom) of gasoline-powered vehicles. No longer may we be afforded the discretion to buy the vehicle that best suits our individual needs, desires and ability to pay. (Again, truth be told, they'd prefer that we simply abandon personal vehicles and ride the bus.)
In other words, in order that the ruling class might feel better about their own profligate consumption, we are supposed to dramatically scale back the standard of living to which Americans were once encouraged to aspire in order to mitigate a "climate emergency" that the ruling class invented.
Pushing that upon us allows wealthy liberals, many of whom having done little to earn the money that affords them their lives, to feel good about themselves as they continue to live on their waterfront estates (Michelle and Barack Obama), fly on their private jets (Al Gore, John Kerry, et.al.) and enjoy the comforts that wealth, power and political connections confer (everyone named Biden and every rich liberal in New York, Martha's Vineyard, San Francisco and Hollywood).
Let me say it again. There's no bigger hypocrite than a rich liberal.