Someone to sell it.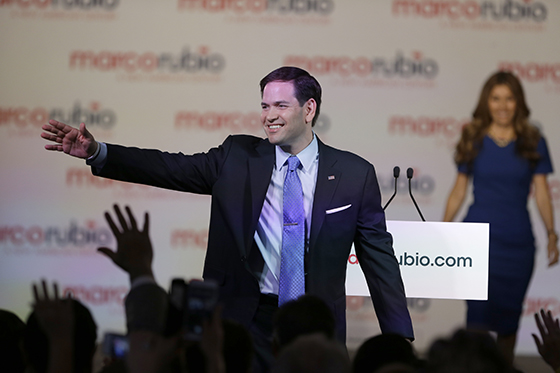 Listen To You Tell Me Texas Friday 4/24/15


Download
A good friend of mine – let's call him Bob – laments that when it comes to choosing the next president, there is nothing on the menu but career politicians. "None of them has ever run anything," he says. "None of them has ever done anything in the private sector. They've been in government their entire adult lives."
I don't disagree. I, too, am weary of the "ruling class" – that cohort of pedigreed and self-appointed elites from both parties who gravitate to the perks and power of high elected office.
We on the right should find a nominee who is seeking the presidency as a capstone to a successful career in the private sector. We should look for someone who has started and run companies that created wealth for their shareholders and good jobs for their employees. We should try to find someone capable of wading into a difficult situation and turning it around. We should seek out a man or woman with real-world understanding of how poor government policy can adversely affect risk-taking, investment and job creation.
Too bad we on the right haven't found such a candidate lately.
Oh, wait, we did! His name was Mitt Romney.
He lost.
So with all due respect to Bob, forget about a private-sector CV and start looking for what the GOP really needs – someone who can sell it. On that score, the Democrats have buried the GOP in four of the past six elections. Bill Clinton did it twice, as did Barack Obama.
I saw Barack Obama's keynote speech to the 2004 Democratic National Convention in person and said at the time that he might soon be a presidential contender. I've seen Clinton in person on countless occasions and have been envious of his natural gifts every time. (The ray of hope for the GOP is that Hillary has exactly none of those gifts.)
The career rèsumè of the next nominee is a secondary concern. Of primary concern is the ability to articulate a conservative vision for America in plain, believable, uplifting, hopeful and persuasive English. In other words, the language of leadership.
Give us a nominee who can speak to a bright future brought about by a strong military, a light regulatory burden, a belief in the American people and a cogent and resolute foreign policy based on American strength. Give me a nominee who can tell the American story to a generation of voters that has never heard it plainly and eloquently spoken from the mouth of a politician.
Two such persons immediately come to mind. The first is Condoleezza Rice – who isn't running but whose 2012 GOP convention speech brought tears to the eyes. The second is Sen. Marco Rubio, who speaks from his heart and from his personal experience about an America of aspiration and opportunity and hope.
It's way too early to start a Rubio bandwagon. But it's worth noting that he has qualities that the GOP has been missing for a very long time.