Are you asking me or telling me?
Paul Gleiser
Are you asking me or telling me?
---
The COVID pandemic is arguably the most consequential challenge to face America since World War II. Not since World War II has something come along that has impacted literally every citizen in the country.
That simple fact – that COVID is impactful on daily life in a way not seen since World War II – invites some comparison.
So, let's examine the actions of the Democrats that were running the country in the 1940s, when every citizen was confronted with the reality of World War II, and compare them to the Democrats that are in charge today as every citizen in the country deals with COVID.
The Japanese bombing of Pearl Harbor in December 1941 united the country in common cause. With that emotion providing the initial momentum, the U.S. government engaged in one of the most massive PR, marketing and advertising campaigns in history.
The results were amazing. The country rallied to the cause of victory. Americans who had fresh memories of the decade of economic privation during the Great Depression dug deeply and bought war bonds by the millions. Nearly every American voluntarily and sacrificially did his or her part to win the war. Americans were sold on the war effort because the Roosevelt administration took the time and trouble and spent the money to sell them.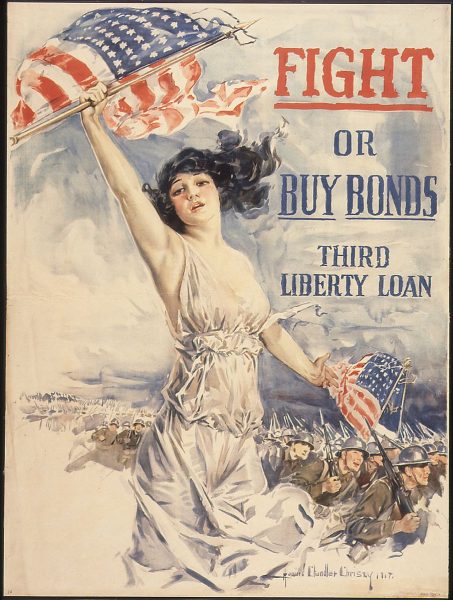 But imagine if today's Democrats had been in charge then. Today's Democrats don't think they have to sell you. They believe that their elite university degrees and insider status confer upon them the right to tell you. Rather than selling Americans on buying bonds, this crop of Democrats would demand that Americans buy them. Mandate it.
And if those free, liberty-loving Americans resisted, today's Democrats would turn dictatorial. I can imagine things like an executive order (of dubious constitutionality) requiring that payment terms for companies receiving government contracts be tied to the percentage of employees "volunteering" to buy bonds via direct payroll withholding. I can so imagine and I'm not very creative in the totalitarian department. Today's Democrats are very creative in that area.
But if a statist, top-down mandate regarding the war effort had happened in the 1940s, the amount of money raised selling war bonds would have been dramatically less and support for the war would have been badly fractured. Lord knows what that would have meant for the outcome.
That's exactly what we're seeing with respect to COVID and President Biden's mandates regarding vaccination. COVID is this generation's World War II. It's common cause. The administration should be treating it as such – rallying us rather than dictating to us. Dictating isn't going down well. The more the Biden administration insists, the more that millions of Americans resist. That whole liberty thing keeps getting in the way.
It is bred into Americans to resist being told what to do by their own government. Government doesn't tell us. We tell government.
If a president wants something from the American people, he can't demand it. He has to ask for it.
And he has to ask nicely.