If he's thinking 2016, he needs to be ready this time.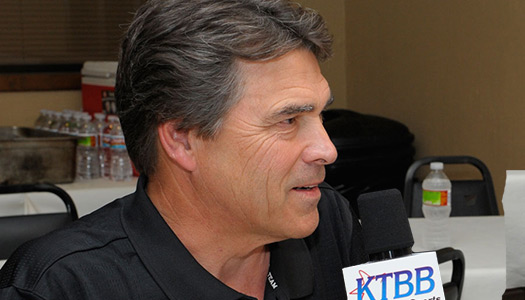 After 13 years having him as governor we in Texas have a pretty good idea who Rick Perry is. He is a conservative's conservative – direct, personable, good looking and effective.
The "Texas Model" of low taxes and light regulation has been a huge success. Texas has created 30 percent of all private sector jobs in the United States over the past decade. Though down from their highs, poll numbers for Rick Perry in Texas remain strong.
Having announced that he won't seek re-election in Texas in 2014, he refuses to rule out another White House bid in 2016. By all that's right and holy in politics, he has earned that right. Rick Perry has been a very successful governor of a very big, very successful state.
But I hope he thinks long and hard before jumping in. His first attempt at the White House in 2012 turned into a Saturday Night Live sketch. His "oops" moment during one of the GOP debates when he couldn't remember the name of the cabinet-level department he intended to eliminate was painful to say the least.
He will not be fairly treated by the national media. Any misstep, no matter how insignificant, will lead to portrayals of Perry as another tongue-tied Texas hick.
The election in 2016 is a "must win" for the Republican Party. If Rick Perry were to get the nomination and then have another "oops" moment, it would likely doom us to a Hillary Clinton presidency.
And if the GOP can't win the White House following the eight year winter of Obama discontent, it may never win the White House again.